San Diego is "The Global Center of Excellence for Unmanned Systems and Technology"
The San Diego Lindbergh Chapter is dedicated to the advancement of Unmanned Systems and Technology in the greater Southwest region. The Chapter enthusiastically engages in initiatives with the public and private sectors for the advancement and advocacy of Unmanned Systems, and is a value added resource for the integration and interoperability of space, air, ground, sea and undersea systems.
 
AUVSI San Diego Chapter is pleased to be sponsored by

Please join us for a AUVSI San Diego Event
featuring
Battalion Chief Richard Fields
Los Angeles Fire Department
Integration of UAS Technologies in LAFD Response Matrix
June 12, 2018 (5:00 PM to 8:00 PM)
Click here for more details
Planck Aero
2065 Kurtz Street
San Diego, CA 92110
AUVSI San Diego Chapter wins 2017 AUVSI Development Award for most improved chapter!
http://www.roboticstomorrow.com/news/2017/05/11/auvsi-names-member-chapter-awards/10049
The University of California, Riverside (UC Riverside) will develop artificial intelligence (AI) for UAS, using a $1 million grant from the National Science Foundation.
AI in UAS would one day allow the robots to conduct "far-reaching reconnaissance missions"— such as search and rescue missions, and environmental and security monitoring—without direct human control.
In support of the firefighting efforts in Northern California by CAL FIRE, General Atomics Aeronautical Systems, Inc.'s (GA-ASI) MQ-9 UAS is being used by the California Air National Guard's 163d Attack Wing operating out of March Air Reserve Base.
The UAS has full-motion video (optical and infra-red), as well as ground imaging Synthetic Aperture Radar (SAR) capability, which provides clear sight through both clouds and smoke.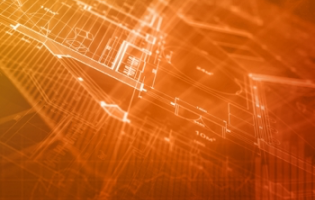 Flight school Revolution Aviation has partnered with aerial photography company Ultimate Drone Productions to begin offering cinematography services via UAS.
Through this partnership, Newport Beach, California-based Revolution Aviation—primarily known as its U.S.-registered trademark EatSleepFly—and Ultimate Drone Productions will provide a "full service photo and video cinematography production services."
According to a press release published by Vertical Magazine, the demand for aerial imagery in Southern California is out-pacing supply, as there are just approximately 20,000 registered commercial UAS services in all 50 states.
For its latest initiative—an autonomous commercial vacuum cleaner known as "Whiz" from SoftBank Robotics—Brain Corp will use the NVIDIA Jetson platform, the company has announced.
Whiz will be powered by Brain Corp's proprietary operating system, BrainOS, which provides machines with autonomous navigation and data collection capabilities, all tied into a cloud-based reporting system.
Whiz is designed specifically for commercial spaces such as retail and office environments. It will be sold to the Japanese market starting next year.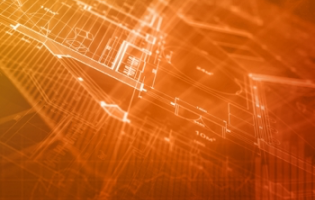 On Sunday, Dec. 9, the Monterey County Sheriff's Office (MCSO) in California used its UAS to locate an armed suspect that had broken into the historical buildings at the Point Sur Lighthouse in Monterey, California the night of Saturday, Dec. 8.
Using its UAS, MCSO deputies directed California State Park Rangers to the suspect's location, where he was subsequently arrested.
Local Motors by LM Industries Group Inc. has selected entities in Phoenix, Arizona and Sacramento, California as the winning entries for its first fleet challenge for its autonomous shuttle known as Olli.
According to Local Motors, the "first-of-its-kind global fleet challenge" invites municipalities, campuses and designated districts to propose a short-term, local use for Local Motors' self-driving, electric shuttles.
An Olli fleet is deployed to a series of select locations after the entries are evaluated and selected by a panel of esteemed judges.
AUVSI Member Sign In
Why join AUVSI
AUVSI is the world's largest organization devoted exclusively to advancing the unmanned systems and robotics industries. We provide our members with a unified voice in advocacy for policies and regulations that encourage growth and innovation; we provide education to the public and media on the safe and beneficial uses of unmanned systems; and we enable market growth by providing our members with custom resources to realize their full potential within the industry.
Join 1,000+ attendees from all sectors, February 12 – 14, 2019 at The...