Message from the President
With the start of the new year, comes a new President and some new goals for the Chapter. As part of the initiative for 2017, I'd like to see more recruiting of remote pilots, more community outreach, and more collaboration within the community. To this end, we will be rolling out a series of efforts to strengthen the unmanned systems (UxS) business community within Nevada. Stay tuned to this website (and update your profile with a current email address) for details.
Thank you again,
Jonathan Daniels
Chapter President
Business Solutions
Black & Veatch and Aeryon Labs have collaborated to launch an end-to-end asset management inspection system that uses UAS technology for global energy clients.
Using Aeryon's commercial UAS hardware, software and services, crucial infrastructure condition data can be captured, and that data is integrated by Black & Veatch into the existing enterprise asset management (EAM) systems of a utility.
This streamlined system by Black & Veatch and Aeryon Labs expedites inspection times, lowers inspection costs, and speeds up the integration of data into EAM systems.
The U.S. Navy officially set up its first unmanned undersea squadron, Unmanned Undersea Vehicle Squadron 1, or UUVRON, at an event on Sept. 26 in Washington state.
The Nevada Governor's Office of Economic Development (GOED) and the Nevada Institute for Autonomous Systems (NIAS) have teamed up with Microsoft's UAS research team to test Artificial Intelligence (AI) in Microsoft's sailplane.
The sailplane being tested, which is 16.5 feet and weighs 12.5 pounds, relies on a battery to "run onboard computational equipment and controls," including the rudder, and radios to communicate with the ground.
The UAS also has a motor, which allows a pilot to take over manual operation if and when necessary.
​During this set of tests though, the UAS demonstrated its ability to operate on its own, as it found and used thermals to travel without the help of the motor or a person.
On Thursday, August 16, Naval Oceanography personnel from Stennis Space Center in Hancock County, Mississippi performed maneuvers with UUVs in the Mississippi Sound.
The Navy's Fleet Survey Team (FST) prepares their UUVs—including those with sonar capability—to go up against the Naval Oceanographic Mine Warfare Center (NOMWC) and their underwater drones.
After announcing their pilot program for a fully autonomous grocery delivery service in June, Kroger and Nuro have now announced that the program is launching in Scottsdale, Arizona.
Starting August 16, customers can place delivery orders with a single location of Fry's Food Stores via the store's website or the Fry's Food Stores mobile app. Orders are placed based on slot availability.
Grocery orders can be scheduled for same-day or next-day delivery by Nuro's fleet of self-driving vehicles. There is no minimum amount required to place an order, and the service charges a flat fee of $5.95.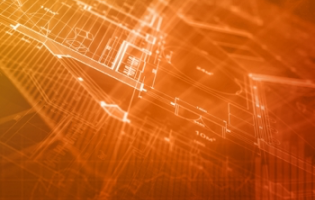 This Week in the Unmanned Systems and Robotics World.
AUVSI Member Sign In
Why join AUVSI
AUVSI is the world's largest organization devoted exclusively to advancing the unmanned systems and robotics industries. We provide our members with a unified voice in advocacy for policies and regulations that encourage growth and innovation; we provide education to the public and media on the safe and beneficial uses of unmanned systems; and we enable market growth by providing our members with custom resources to realize their full potential within the industry.
Show Lawmakers that the Unmanned Systems Industry Matters ...