AUVSI LoneStar Chapter Mission Statement
The mission of the AUVSI Lone Star Chapter is to expand the understanding, acceptance, and use of unmanned technology across the state of Texas by serving as a resource that promotes the exchange of information and networking between the legislative, industrial, academic, operator, and user communities within the state.
Update :  October 15, 2018
Survey sent out to all members in Texas including those who are not yet affiliated with the chapter.
 
we will release results in two weeks.
 
==========================================================================
Revitalization
of our Lone Star
Chapter !
Hi  Lone Star members,
It's an honor to serve as your new chapter president. 
we officers held a teleconference on Sept 28th  and, meeting report is posted on discussions page. 
As I proposed during the election, below are action items for the chapter.
survey out, make
assessment
,
think and adapt
accordingly
- at least quarterly, report to the chapter of activities past and future
- definitely plan and hold meetings in all regions of the chapter
- possible industry Expo in 2019
- explore fund raisingactivities, and find resources to get sponsorships
- create strong bonds with local schools for collaboration and to hold meetings
- reach out to members from ground and maritime domains, and get them engaged
I ask that you all participate ( Survey  coming soon ), and collaborate to  "Revitalize"  our Lone Star chapter, serve our members and their organizations.
Regards, 
Bryan Archer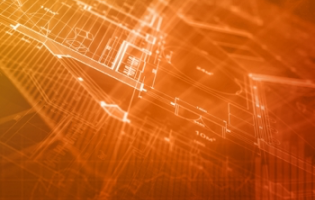 Volkswagen AG is investing $2.6 billion in self-driving vehicle company Argo AI.
Volkswagen will commit $1 billion in funding, and will also contribute its Autonomous Intelligent Driving (AID) company, which is valued at $1.6 billion.

Technology
DroneDeploy has launched a single platform for all UAS operations.
The new product release includes several features, including: Drone Operations Management; Workflow Integrations; Inspection with Manual Flight; Drone Academy and Earthworks. A thorough analysis of the new features can be found here.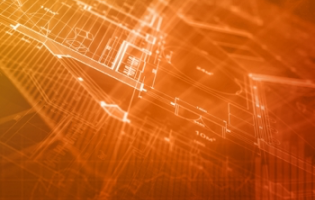 Involi, a provider of air traffic data for UAS, is partnering with AirMap to develop a pre-integrated UTM and Air Traffic Awareness platform for safe, efficient, and scalable UAS operations.
By combining its low-altitude air traffic data service with AirMap's drone traffic management platform, Involi says that the companies can facilitate safe, complex, and autonomous UAS applications such as drone delivery, large-scale agriculture support, surveying and mapping.
AUVSI Member Sign In
Why join AUVSI
AUVSI is the world's largest organization devoted exclusively to advancing the unmanned systems and robotics industries. We provide our members with a unified voice in advocacy for policies and regulations that encourage growth and innovation; we provide education to the public and media on the safe and beneficial uses of unmanned systems; and we enable market growth by providing our members with custom resources to realize their full potential within the industry.
AUVSI Unmanned Systems—Defense. Protection. Security.