AUVSI LoneStar Chapter Mission Statement
The mission of the AUVSI Lone Star Chapter is to expand the understanding, acceptance, and use of unmanned technology across the state of Texas by serving as a resource that promotes the exchange of information and networking between the legislative, industrial, academic, operator, and user communities within the state.
November  Chapter Meeting  
Date:   Saturday  November 17th at 10:00. 
Venue :            Embry Riddle University Campus   –   Fort Worth Alliance airport
                        13600 Heritage Parkway, Suite 260, Fort Worth, TX 76177 
Speaker :         Dr.Scott Burgess
                        Associate Professor of Aeronautical Science
                        Department of Flight, College of Aeronautics, Worldwide
                        Embry-Riddle Aeronautical University  
Abstract :        AUVSI Trusted Operator Program  -  published standards and training details
                       Embry Riddle University is one of the TOP  training/ certification providers
Attend Online -- >  https://eaglevision.adobeconnect.com/r43hr7zyfq6/
Agenda:
10:15        Introductions
10:30        Scott's presentation
11:40       Chapter business
12:00       DJI  Airworks  recap
Chapter survey results
https://www.surveymonkey.com/results/SM-G9LG2S8VV/
                                                        ==============================
Update :  October 15, 2018
Survey sent out to all members in Texas including those who are not yet affiliated with the chapter.
 
we will release results in two weeks.
 
==========================================================================
Revitalization
of our Lone Star
Chapter !
Hi  Lone Star members,
It's an honor to serve as your new chapter president. 
we officers held a teleconference on Sept 28th  and, meeting report is posted on discussions page. 
As I proposed during the election, below are action items for the chapter.
survey out, make
assessment
,
think and adapt
accordingly
- at least quarterly, report to the chapter of activities past and future
- definitely plan and hold meetings in all regions of the chapter
- possible industry Expo in 2019
- explore fund raisingactivities, and find resources to get sponsorships
- create strong bonds with local schools for collaboration and to hold meetings
- reach out to members from ground and maritime domains, and get them engaged
I ask that you all participate ( Survey  coming soon ), and collaborate to  "Revitalize"  our Lone Star chapter, serve our members and their organizations.
Regards, 
Bryan Archer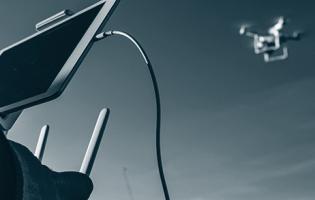 In the aftermath of Hurricane Harvey, Texas A&M University-Corpus Christi—commonly known as the Island University—used UAS to map Holiday Beach, Texas.
The map, also known as an "ultra-high resolution ortho-mosaic image," was created using the data collected by the UAS, and it is available on the school's website. 
Colorado-based Stratom's new eXpeditionary Robotic-Platform, or XR-P, was recently demonstrated by the U.S.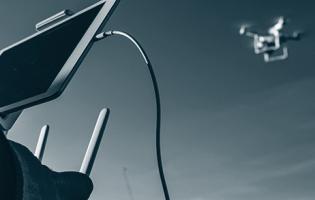 Atilla Dogan, an associate professor of aerospace engineering at The University of Texas at Arlington (UTA), is looking to minimize the risk of using UAS over populated areas.
Dogan, along with other UTA researchers, plans on doing this by using a $550,000 National Science Foundation grant to gauge the risks posed by UAS. Following this, Dogan and his team will "create algorithms to reduce those risks while the vehicles perform specific tasks."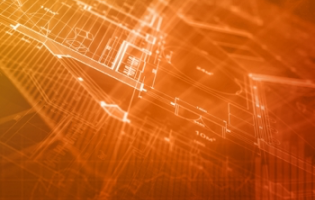 A private, community development and commercial real estate firm called the Integral Group has announced an autonomous vehicle partnership with Navya that will result in Navya being the shuttle provider for Assembly, an adaptive reuse community, in Doraville, Georgia.
Headquartered in Atlanta, the Integral Group says that this technology will "enhance the overall accessibility of the site," as it connects the mixed-use destination with two nearby Metropolitan Atlanta Rapid Transit Authority (MARTA) stations.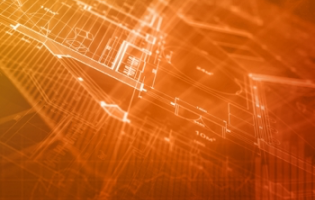 TuSimple has developed a proprietary automotive-grade camera and vision system that will be deployed on its autonomous customer fleet by Q3 2019.
Expected to go into volume production in Q2 2019, the system offers "enhanced reliability of autonomous operation," according to TuSimple. The company adds that the system is a necessary step in its goal of commercializing the first driverless truck.
Equipped with Sony Semiconductor Solutions Corporation's automotive CMOS image sensor, the custom designed camera system facilitates reliable night and low light autonomous operation. TuSimple says that adding nighttime operation to its 1,000 meter perception system will allow fleets to increase truck utilization from an average of 50 percent (12 hours per day) to an average of over 80 percent.
Business Solutions
Tech company Yandex and automotive components manufacturer Hyundai Mobis have signed a memorandum of understanding to jointly develop control systems for Level 4 and Level 5 autonomous vehicles, by combining Yandex's self-driving technologies with Hyundai Mobis' experience in the automotive industry.
The agreement also provides the potential for the companies to expand into other areas of cooperation such as developing joint products that are equipped with Yandex technologies including speech, navigation, and mapping to name a few.
AUVSI Member Sign In
Why join AUVSI
AUVSI is the world's largest organization devoted exclusively to advancing the unmanned systems and robotics industries. We provide our members with a unified voice in advocacy for policies and regulations that encourage growth and innovation; we provide education to the public and media on the safe and beneficial uses of unmanned systems; and we enable market growth by providing our members with custom resources to realize their full potential within the industry.
Join 1,000+ attendees from all sectors, June 3 – 5, 2019 at The Baltimore...