Mission & Vision
AUVSI Emerald Coast Chapter Mission
Welcome! The Association for Unmanned Vehicle Systems International (AUVSI) is the world's largest nonprofit organization devoted exclusively to advancing the unmanned systems community. AUVSI, with members from government organizations, industry and academia, is committed to fostering, developing, and promoting unmanned systems and related technologies. AUVSI provides opportunities for information exchange, networking and business development and is the best resource for simply learning about unmanned systems or for staying abreast of the latest program and technology updates. The Emerald Coast Chapter is dedicated to the advancement of unmanned systems in the Florida panhandle region.
 
Message from the President
Greetings Unmanned Systems Professionals,
---- HELP WANTED: Part 107 Operators for Post-hurricane Operations ----
The Chapter has received requests from two drone operators, Fly Motion in Tampa, FL, and Southeast  Drone  Technologies in Tallahassee, FL, who are both looking to contract with Part 107 operators to fly missions during post-hurricane operations. Their email requests follow:
Fly Motion Unmanned Systems (https://flymotionus.com)
ATTN: Part 107 Pilot
There is a UAS provider looking for numerous Part 107 pilots to support disaster response efforts in Florida. The pilots would be providing utility and infrastructure inspections. This is a contracted position. There is also a possibility after this contract for insurance claim inspections. If you are interested please get in contact with us ASAP to Matthew Beebe, local representative to FLY MOTION Unmanned Systems, 770-362-4080 or through email at matt@gauav.com Please be prepared to discuss your equipment, experience, Part 107 certificate, how long you can deploy. The email and any files transmitted with it are intended solely for the use of the individual(s) to whom they are addressed and may be confidential. If you have received it by mistake, please notify the sender by email reply and delete it from your system; you may not copy this message or disclose its contents to anyone.
and,
Southeast  Drone  Technologies (www.sedronetech.com)
Gathering data for pilots available for post storm. We are coordinating efforts for some power and telecom clients.  Would be for post storm. Pay is good. Needs are for 107 certified, own equipment, preferably DJI Phantom 4 Pro, Inspire or similar.   Skill set will be working with power folks as directed and also with Telecom folks inspecting towers after storm. Pay is very good.  I need data in interested pilots ASAP to add to our list. Would be sub-contractor under us and thus covered under our insurance. Trying to gather list today if possible.  Any help you can provide is greatly appreciated.
Please call or email with any questions.
Dan Ausley
850-566-6761
dan@sedronetech.com
www.sedronetech.com
This does not constitute an endorsement by the Emerald Coast Chapter, the AUVSI or myself, but rather dissemination of information potentially of interest to our membership.
As always be safe and legal with your operations; apparently there have been some issues with unaccounted drones and manned aircraft over Houston during the response to Hurricane Harvey.
Cheers and best of luck through the storm
Anil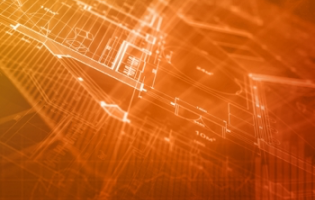 Gwent Police in Gwent, Wales has launched its latest UAS.
Gwent Police worked with UAS manufacturers during an eight-month trial to build and test the first bespoke Police drone in Wales, resulting in the Sky Mantis UAS, which will be used for a variety of operations including searches for high-risk missing people, policing large-scale events and disorder, and crime scene photography.
Zomato, an Indian restaurant search and discovery service, has announced that it has successfully tested its drone technology.
The company says that it met all of its parameters during the non-commercial delivery, which covered a distance of five kilometers in about 10 minutes. Using a hybrid UAS—a fusion of rotary wing and fixed wings on a single UAS—the company reached a peak speed of 80 kilometers per hour, carrying a payload of five kilograms.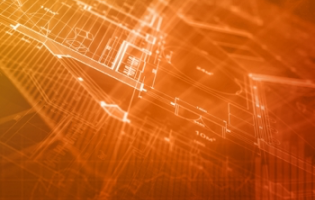 Business Solutions
Pima Community College (PCC) and TuSimple have announced the launch of the first autonomous driving certificate program for truck drivers.
Known as the "Autonomous Vehicle Driver and Operations Specialist" certificate program, the program will provide truck drivers with the knowledge and skills needed to expand their roles in the industry, as it prepares individuals for a variety of jobs including training the autonomous system as test drivers, operating the vehicle in situations where autonomous driving is not suitable and to remotely monitor the system from a command center.
AUVSI Member Sign In
Why join AUVSI
AUVSI is the world's largest organization devoted exclusively to advancing the unmanned systems and robotics industries. We provide our members with a unified voice in advocacy for policies and regulations that encourage growth and innovation; we provide education to the public and media on the safe and beneficial uses of unmanned systems; and we enable market growth by providing our members with custom resources to realize their full potential within the industry.
AUVSI Unmanned Systems—Defense. Protection. Security.