Mission & Vision
The future holds expanding opportunities for military and civilian applications of unmanned systems. We, the DC Capital Chapter of the Association of Unmanned Vehicle Systems International, believe our first responsibility is to constantly strive to provide the credible advocacy and support for the potential that unmanned systems can provide for the military and commercial sector as well as our nation.
We are committed to the following principles:
*We will provide forward looking leadership that will focus on challenges and issues in the nation's Capital that face the unmanned systems community.
*We will endeavor to support our member's goals and provide recognition for outstanding leadership and achievement in the field of unmanned systems.
*We will provide opportunities to educate the public, including potential government and commercial users on the value of unmanned vehicle systems capability to our nation's future.
*We will conduct our business relationships with industry, government and the unmanned vehicle community with a high level of ethics and professionalism and maintain an unquestioned reputation for integrity, credibility and respect as advocates of unmanned systems.
*We will promote and be advocates for innovative approaches that will provide visionary roadmaps for unmanned systems and provide opportunities for integrated military and/or commercial requirements.
*We will provide an effective interface with the customers and stakeholders that comprise the unmanned vehicle community."
The FAA has granted a Special Airworthiness Certificate to Aurora Flight Sciences' UH-1H helicopter, which is the company's newest optionally-piloted aircraft, and the third manned aircraft overall that Aurora has converted to robotic-controlled or OPA operation.
As the latest development in the Office of Naval Research's (ONR) Autonomous Aerial Cargo/Utility System (AACUS) program, Aurora has created the "Autonomy-enabled UH-1," also known as AEH-1, by adding a complete digital flight control system.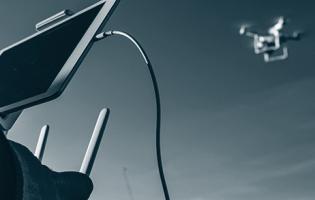 Business Solutions
On Oct. 25, President Trump directed U.S. Secretary of Transportation Elaine L. Chao to launch the Innovative Drone Integration Pilot Program, an initiative which will "safely test and validate advanced operations" for UAS in partnership with state and local governments in select jurisdictions.
The move is seen as a way to give state and local governments some say in regulating UAS use, while not pre-empting the authority of the Federal Aviation Administration to oversee the nation's airspace.
During AUSA 2017 in Washington, D.C., Roboteam, Inc., which provides tactical ground robotic systems and controllers for defense, law enforcement and public safety missions, unveiled its Transportable Interoperable Ground Robot (TIGR).
Described by Roboteam as the "most advanced, groundbreaking robotic platform ever made available to the modern warfighter," the TIGR is a two-man carried UGV with a modular design. The modular design allows for add-ons, sensors and future technology integration.
Highly mobile and capable of operating in any terrain, the all-weather UGV is capable of a number of different functionalities that are unachievable for other mid-sized robotic platforms in the "theater of war," according to Roboteam.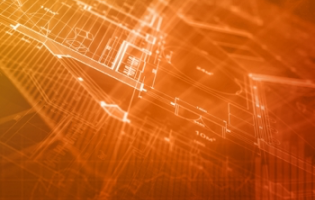 A company called Elroy Air that is developing an autonomous vertical takeoff and landing (VTOL) air cargo system has closed a $9.2 million seed round of funding, according to VentureBeat.
The company says that it is developing its autonomous VTOL air cargo system for three primary reasons. First, it believes "access to express shipping improves quality of life and economic opportunities for people, and should be available to everyone."
Second, it believes that "now is the moment in history when autonomous VTOL aircraft can be developed to expand the reach of air cargo at scale."
And finally, the company believes that its specialized team of aerospace engineers, industrial designers, computer scientists, supply chain experts and entrepreneurs will develop the "definitive air logistics systems of the future."
Embry-Riddle Aeronautical University has announced that it recently became the only university to acquire the Penguin C UAS specifically for flight training.
Described as a one of the most sophisticated long-endurance, long-range professional UAS on the market today, the Penguin C aircraft "instantly transformed Embry-Riddle" upon their arrival on campus earlier this year, the university says.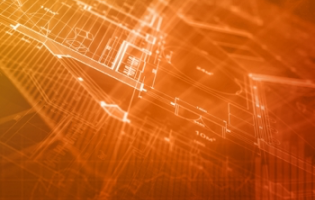 Students from the Kansas State University Polytechnic Campus recently toured 1st Infantry Division UAS facilities at the Fort Riley Military Base in Kansas.
During their tour, students met with soldiers and learned about the Shadow and Gray Eagle UAS from Army maintainers and pilots.
AUVSI Member Sign In
Why join AUVSI
AUVSI is the world's largest organization devoted exclusively to advancing the unmanned systems and robotics industries. We provide our members with a unified voice in advocacy for policies and regulations that encourage growth and innovation; we provide education to the public and media on the safe and beneficial uses of unmanned systems; and we enable market growth by providing our members with custom resources to realize their full potential within the industry.
AUVSI Unmanned Systems—Defense. Protection. Security.