Mission & Vision
The future holds expanding opportunities for military and civilian applications of unmanned systems. We, the DC Capital Chapter of the Association of Unmanned Vehicle Systems International, believe our first responsibility is to constantly strive to provide the credible advocacy and support for the potential that unmanned systems can provide for the military and commercial sector as well as our nation.
We are committed to the following principles:
*We will provide forward looking leadership that will focus on challenges and issues in the nation's Capital that face the unmanned systems community.
*We will endeavor to support our member's goals and provide recognition for outstanding leadership and achievement in the field of unmanned systems.
*We will provide opportunities to educate the public, including potential government and commercial users on the value of unmanned vehicle systems capability to our nation's future.
*We will conduct our business relationships with industry, government and the unmanned vehicle community with a high level of ethics and professionalism and maintain an unquestioned reputation for integrity, credibility and respect as advocates of unmanned systems.
*We will promote and be advocates for innovative approaches that will provide visionary roadmaps for unmanned systems and provide opportunities for integrated military and/or commercial requirements.
*We will provide an effective interface with the customers and stakeholders that comprise the unmanned vehicle community."
Red Cat Holdings Inc. has announced that Fat Shark, a wholly owned subsidiary, and Skypersonic, the manufacturer of the Skycopter UAV, partnered to complete a long distance drone flight remotely.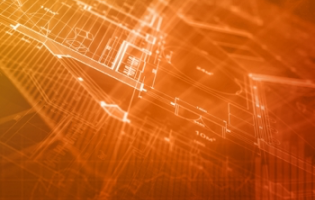 Aptiv has announced its next-generation Level 1-3 capable advanced driver-assistance systems (ADAS) platform.
This week (and the last two weeks) in the Unmanned Systems and Robotics World.
AUVSI Member Sign In
Why join AUVSI
AUVSI is the world's largest organization devoted exclusively to advancing the unmanned systems and robotics industries. We provide our members with a unified voice in advocacy for policies and regulations that encourage growth and innovation; we provide education to the public and media on the safe and beneficial uses of unmanned systems; and we enable market growth by providing our members with custom resources to realize their full potential within the industry.