Colorado-based Stratom's new eXpeditionary Robotic-Platform, or XR-P, was recently demonstrated by the U.S.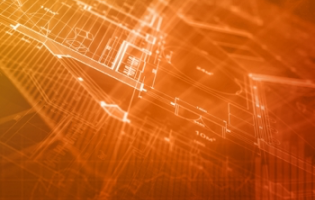 Aerospace Cornwall has partnered with UK based UAS developer and operator UAVAid to launch the first UAS flight from Cornwall Airport Newquay in England during a capability event in May 2019.
During the event, UAVAid will showcase Hansard, its humanitarian UAS platform. The UAS is designed to not only "fundamentally improve the way aid agencies can respond to large scale disasters," but also "boost healthcare and economic development in the developing world."
During the Red Bull Air Race in Wiener Neustadt, Austria, Schiebel's Camcopter S-100 UAS conducted a flight display.
Returning to its Austrian roots for the sixth race of the season, the Red Bull Air Race partnered with Schiebel in Wiener Neustadt, which is where the Camcopter S-100 production facility is located.
RE2 Robotics, which develops humanlike robotic manipulator arms, has received a $2.5 million contract from the Office of Naval Research to continue developing and commercializing its Dexterous Maritime Manipulation System (DM2S).
Equipped with RE2's DM2S technology, Navy Explosive Ordnance Disposal (EOD) personnel will be able to "remotely and effectively" address Waterborne Improvised Explosive Devices (WBIEDs).
AUVSI Member Sign In
Why join AUVSI
AUVSI is the world's largest organization devoted exclusively to advancing the unmanned systems and robotics industries. We provide our members with a unified voice in advocacy for policies and regulations that encourage growth and innovation; we provide education to the public and media on the safe and beneficial uses of unmanned systems; and we enable market growth by providing our members with custom resources to realize their full potential within the industry.
Show Lawmakers that the Unmanned Systems Industry Matters