Our Mission
"To advance economic growth, promote innovation, and create jobs in the unmanned systems and robotics industry in the Pacific Northwest."
 
Business Solutions
Skyward, which is a Verizon company, has received approval to give commercial UAS operators instant access to controlled airspace with the Low Altitude Authorization and Notification Capability (LAANC) services from the FAA.
Airspace that previously required the submission of a manual request for authorization will now be accessible for businesses through the LAANC. The approval process will be automated, which will significantly reduce the wait time from months to seconds.
WiBotic has unveiled its "completely integrated wireless charging pad" for UAS, WiBotic PowerPad, which is designed for UAS operators who don't want to develop their own wireless charging pad.
In one ready-to-go unit, the wireless charging pad includes the WiBotic transmitter circuit, transmitter antenna and power supply. The current version of the charging pad, which is three feet by three feet, can support a wide variety of today's UAS, from smaller commercial and enterprise UAS, to large industrial UAS.
WiBotic PowerPad can be easily mounted on a variety of things, including rooftops and inside warehouses and factories. Those that use UAS for security, oil and gas, and in warehouses, could find WiBotic PowerPad extremely beneficial.
Aerovel has announced that its unmanned Flexrotor, named Actaea, set a VTOL endurance record, as it flew just over 32 hours.
During its flight, Actaea, which is a unique miniature tailsitter, transitioned from hover to wing-borne flight, and conducted its journey through a "showery day, a blustery night, and then another day in the breezy and unsettled air behind a cold front."
The UAS transitioned back to hover as dusk fell, and "dropped gently down onto a 12-foot square helideck underway at 8 kt."
The UAS flew for a total of 32 hours and eight minutes, and had more than three hours' worth of gasoline left in its tank upon landing. When it took off, the UAS had 7.5 kg of fuel onboard.
On Thursday, August 16, Naval Oceanography personnel from Stennis Space Center in Hancock County, Mississippi performed maneuvers with UUVs in the Mississippi Sound.
The Navy's Fleet Survey Team (FST) prepares their UUVs—including those with sonar capability—to go up against the Naval Oceanographic Mine Warfare Center (NOMWC) and their underwater drones.
After announcing their pilot program for a fully autonomous grocery delivery service in June, Kroger and Nuro have now announced that the program is launching in Scottsdale, Arizona.
Starting August 16, customers can place delivery orders with a single location of Fry's Food Stores via the store's website or the Fry's Food Stores mobile app. Orders are placed based on slot availability.
Grocery orders can be scheduled for same-day or next-day delivery by Nuro's fleet of self-driving vehicles. There is no minimum amount required to place an order, and the service charges a flat fee of $5.95.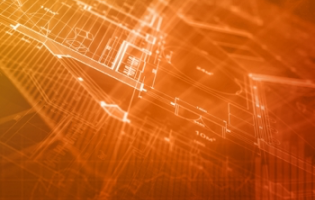 This Week in the Unmanned Systems and Robotics World.
AUVSI Member Sign In
Why join AUVSI
AUVSI is the world's largest organization devoted exclusively to advancing the unmanned systems and robotics industries. We provide our members with a unified voice in advocacy for policies and regulations that encourage growth and innovation; we provide education to the public and media on the safe and beneficial uses of unmanned systems; and we enable market growth by providing our members with custom resources to realize their full potential within the industry.
AUVSI CASCADE CHAPTER: SAVE THE DATE for our Fall Symposium at Intel!
Join us at the Pacific Northwest's premier unmanned systems and robotics...
Show Lawmakers that the Unmanned Systems Industry Matters ...