Our Mission
"To advance economic growth, promote innovation, and create jobs
in the unmanned systems and robotics industry in the Pacific Northwest."
 
Business Solutions
Skyward, which is a Verizon company, has received approval to give commercial UAS operators instant access to controlled airspace with the Low Altitude Authorization and Notification Capability (LAANC) services from the FAA.
Airspace that previously required the submission of a manual request for authorization will now be accessible for businesses through the LAANC. The approval process will be automated, which will significantly reduce the wait time from months to seconds.
WiBotic has unveiled its "completely integrated wireless charging pad" for UAS, WiBotic PowerPad, which is designed for UAS operators who don't want to develop their own wireless charging pad.
In one ready-to-go unit, the wireless charging pad includes the WiBotic transmitter circuit, transmitter antenna and power supply. The current version of the charging pad, which is three feet by three feet, can support a wide variety of today's UAS, from smaller commercial and enterprise UAS, to large industrial UAS.
WiBotic PowerPad can be easily mounted on a variety of things, including rooftops and inside warehouses and factories. Those that use UAS for security, oil and gas, and in warehouses, could find WiBotic PowerPad extremely beneficial.
Aerovel has announced that its unmanned Flexrotor, named Actaea, set a VTOL endurance record, as it flew just over 32 hours.
During its flight, Actaea, which is a unique miniature tailsitter, transitioned from hover to wing-borne flight, and conducted its journey through a "showery day, a blustery night, and then another day in the breezy and unsettled air behind a cold front."
The UAS transitioned back to hover as dusk fell, and "dropped gently down onto a 12-foot square helideck underway at 8 kt."
The UAS flew for a total of 32 hours and eight minutes, and had more than three hours' worth of gasoline left in its tank upon landing. When it took off, the UAS had 7.5 kg of fuel onboard.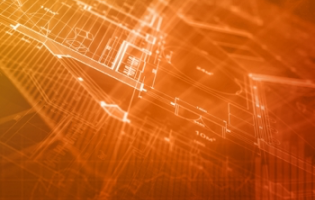 A company called Elroy Air that is developing an autonomous vertical takeoff and landing (VTOL) air cargo system has closed a $9.2 million seed round of funding, according to VentureBeat.
The company says that it is developing its autonomous VTOL air cargo system for three primary reasons. First, it believes "access to express shipping improves quality of life and economic opportunities for people, and should be available to everyone."
Second, it believes that "now is the moment in history when autonomous VTOL aircraft can be developed to expand the reach of air cargo at scale."
And finally, the company believes that its specialized team of aerospace engineers, industrial designers, computer scientists, supply chain experts and entrepreneurs will develop the "definitive air logistics systems of the future."
Embry-Riddle Aeronautical University has announced that it recently became the only university to acquire the Penguin C UAS specifically for flight training.
Described as a one of the most sophisticated long-endurance, long-range professional UAS on the market today, the Penguin C aircraft "instantly transformed Embry-Riddle" upon their arrival on campus earlier this year, the university says.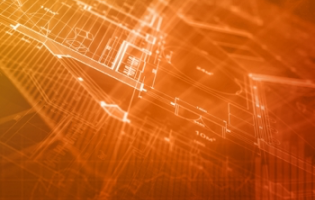 Students from the Kansas State University Polytechnic Campus recently toured 1st Infantry Division UAS facilities at the Fort Riley Military Base in Kansas.
During their tour, students met with soldiers and learned about the Shadow and Gray Eagle UAS from Army maintainers and pilots.
AUVSI Member Sign In
Why join AUVSI
AUVSI is the world's largest organization devoted exclusively to advancing the unmanned systems and robotics industries. We provide our members with a unified voice in advocacy for policies and regulations that encourage growth and innovation; we provide education to the public and media on the safe and beneficial uses of unmanned systems; and we enable market growth by providing our members with custom resources to realize their full potential within the industry.
AUVSI Unmanned Systems—Defense. Protection. Security.