Our Mission
"To advance economic growth, promote innovation, and create jobs in the unmanned systems and robotics industry in the Pacific Northwest."
 
Business Solutions
Skyward, which is a Verizon company, has received approval to give commercial UAS operators instant access to controlled airspace with the Low Altitude Authorization and Notification Capability (LAANC) services from the FAA.
Airspace that previously required the submission of a manual request for authorization will now be accessible for businesses through the LAANC. The approval process will be automated, which will significantly reduce the wait time from months to seconds.
WiBotic has unveiled its "completely integrated wireless charging pad" for UAS, WiBotic PowerPad, which is designed for UAS operators who don't want to develop their own wireless charging pad.
In one ready-to-go unit, the wireless charging pad includes the WiBotic transmitter circuit, transmitter antenna and power supply. The current version of the charging pad, which is three feet by three feet, can support a wide variety of today's UAS, from smaller commercial and enterprise UAS, to large industrial UAS.
WiBotic PowerPad can be easily mounted on a variety of things, including rooftops and inside warehouses and factories. Those that use UAS for security, oil and gas, and in warehouses, could find WiBotic PowerPad extremely beneficial.
Aerovel has announced that its unmanned Flexrotor, named Actaea, set a VTOL endurance record, as it flew just over 32 hours.
During its flight, Actaea, which is a unique miniature tailsitter, transitioned from hover to wing-borne flight, and conducted its journey through a "showery day, a blustery night, and then another day in the breezy and unsettled air behind a cold front."
The UAS transitioned back to hover as dusk fell, and "dropped gently down onto a 12-foot square helideck underway at 8 kt."
The UAS flew for a total of 32 hours and eight minutes, and had more than three hours' worth of gasoline left in its tank upon landing. When it took off, the UAS had 7.5 kg of fuel onboard.
On-demand delivery company Postmates has introduced the newest member of its fleet, Serve, which the company claims is the first robotic delivery device created from the ground up by an on-demand delivery company.
Postmates says that after seven years and hundreds of millions of deliveries, it realized that it was in a unique position to create its very own autonomous delivery vehicle, which combines a patented Socially-Aware-Navigation system with the company's proprietary Postmates software.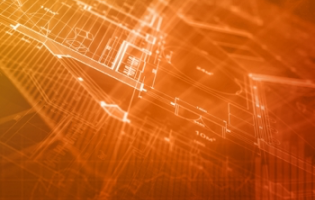 From Dec. 11 to 12, the Northeast UAS Airspace Integration Research Alliance (NUAIR Alliance) hosted its first official unmanned traffic management (UTM) kick off meeting with partners in Syracuse.
According to the NUAIR Alliance, the goals of the meeting were to establish a joint roadmap to advance research and development opportunities, identify and resolve technical issues, and lay the framework for a detailed implementation plan to build an operational beyond visual line of sight (BVLOS) UTM system.
Some of the partners present at the meeting included Unifly, AirMap and Syracuse University.
AUVSI Member Sign In
Why join AUVSI
AUVSI is the world's largest organization devoted exclusively to advancing the unmanned systems and robotics industries. We provide our members with a unified voice in advocacy for policies and regulations that encourage growth and innovation; we provide education to the public and media on the safe and beneficial uses of unmanned systems; and we enable market growth by providing our members with custom resources to realize their full potential within the industry.
Join 1,000+ attendees from all sectors, February 12 – 14, 2019 at The...