auvsi cascade chapter Mission
"To advance economic growth, promote innovation, and create jobs
in the unmanned systems and robotics industry in the Pacific Northwest."
ADVOCATE. EDUCATE. CONNECT.
---
TUESDAY, JUNE 25th at 4-7PM
Upper Deck Restuarant
3000 Airport Way #200 | Klamath Falls, Oregon 97603
www.flykfalls.com
Join us for light snacks and a libation or two while you enjoy great conversations with innovators and industry experts in the unmanned systems and robotics marketplace here in the Pacific Northwest. This is a great opportunity to engage with AUVSI members and friends, make and renew business contacts!
Beverages and appetizers provided.
Members $10 per person /Non-Members $15 per person
---
SAVE THE DATE!
 For The Annual Drones, Beer, and Pizza Networking Social
September 11, 2019 at 4:30pm
At the Fireside Barn | 3011 NE 282nd Avenue, Camas, WA 98607
Sponsored by:

---
SAVE THE DATE!

AUVSI Cascade Chapter 2019 Fall Symposium
October 2-3 | Pendleton, Oregon
Don't miss the opportunity to hear from end-users and experts about UAS opportunities, challenges, and innovations. As one of the few FAA approved UAS Test Ranges, Pendleton, OR is at the heart of where innovative companies are creating the future of UAS. The city of Pendleton is hosting free shuttle service and hotel discounts. The symposium is being held at the Pendleton Convention Center next to the world famous Pendleton Round-Up arena.
You also won't want to miss the networking social the evening of October 2nd. This is where Let'r Buck meets Let'r Fly! 
 
---
For More Information Contact:
Lori Brown, Director, AUVSI Cascade Chapter LoriBrown@CascadeAUVSI.org or
Jeff Ratcliffe, President, AUVSI Cascade Chapter Jeff.Ratcliffe@CascadeAUVSI.org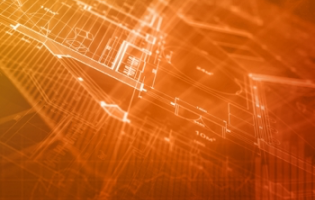 The Volvo Group and NVIDIA have signed an agreement to collaborate on the development of the decision making system of autonomous commercial vehicles and machines.
The system will be designed to safely handle fully autonomous driving on public roads and highways, the companies say. 
The system will use NVIDIA's end-to-end artificial intelligence platform for training, simulation and in-vehicle computing. It will be built on NVIDIA's full software stack for sensor processing, perception, map localization and path planning, which will facilitate a number of possible autonomous driving applications including public transport, freight transport and refuse and recycling collection.
Raytheon and AirMap have announced that they will collaborate on future projects to safely integrate UAS into the national airspace system, and "unlock the positive economic and social benefits of expanded commercial drone operations."
The agreement combines the expertise of each company. Air traffic controllers across the U.S. use Raytheon's Standard Terminal Automation Replacement System (STARS) to provide safe and efficient aircraft spacing and sequencing guidance for more than 40,000 departing and arriving aircraft daily at both civilian and military airports.
Meanwhile, AirMap is the leading global provider of airspace intelligence for UAS operations with more than 250,000 registered users. Last year, the majority of U.S. registered commercial UAS pilots used AirMap to request more than 45,000 automated authorizations to fly in controlled airspace.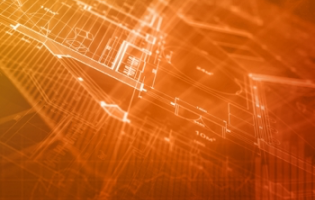 Technology
The National Oceanic and Atmospheric Administration (NOAA) has awarded Black Swift Technologies (BST) a contract to develop an air-deployed UAS to perform lower boundary layer observations in difficult atmospheric conditions that are commonly encountered in convective storms such as hurricanes and tropical cyclones.
Known as the S0 Air-Deployed UAS, the proposed vehicle would be tube-launched from an aircraft such as NOAA's Lockheed P3 Orion.
AUVSI Member Sign In
Why join AUVSI
AUVSI is the world's largest organization devoted exclusively to advancing the unmanned systems and robotics industries. We provide our members with a unified voice in advocacy for policies and regulations that encourage growth and innovation; we provide education to the public and media on the safe and beneficial uses of unmanned systems; and we enable market growth by providing our members with custom resources to realize their full potential within the industry.
AUVSI Unmanned Systems—Defense. Protection. Security.