ANNOUNCEMENT
In light of the Georgia Building Authority's recent resolution in Atlanta, the chapter has the following comment.
The Association for Unmanned Vehicle Systems International (AUVSI) Atlanta Chapter's stance on local and state laws regarding unmanned aerial vehicles is that they should be created to prevent hazardous and criminal uses for these systems. Just like a knife, an unmanned aerial system is a tool that can be used for better or worse. Our members fly these systems in the greater Atlanta area in accordance federal and state laws, and with careful guidance of the FAA. Legislature like this one is damaging to these companies even if it is intended to target hobby flyers in the immediate vicinity of these buildings. Law enforcement, utility inspection, and medical services are just some of the industries impacted by this legislation. Instead, we recommend hobbyists, incoming corporations, and law-makers learn about these systems, the existing laws regarding them, and coordinate with other government agencies before pushing legislation. To learn more, please go to www.knowbeforeyoufly.com.
 
The FAA has granted CNN a "first-of-its-kind Part 107 waiver" that allows the media organization to fly a small UAS over people.
Considered an industry milestone, this waiver, for the first time, permits real-world UAS operations over people, giving CNN the ability to fly its 1.37-pound Snap UAS in a variety of environments, up to an altitude of 150 feet above ground level (AGL).
Virginia-based Dronicar, which debuted its unmanned airship at AUVSI XPONENTIAL 2017 in Dallas, announced that its advertisement airship drone was tested on water on July 4.
With hurricane season in full effect, unmanned aircraft have been pushed to the forefront as an innovative technology that can be used during relief efforts.
Just a few weeks ago, Hurricane Harvey throttled Texas and Louisiana, leaving billions of dollars' worth of damage in its wake.
With mass flooding and other factors leaving areas difficult, or in some cases impossible, to navigate, UAS have become invaluable during the recovery efforts in Texas, especially in the Houston area which was hit the hardest.
This has been possible thanks to swift action from the Federal Aviation Administration (FAA), which has been actively cooperating with UAS operators to get these systems into the sky quickly and effectively where they are most needed.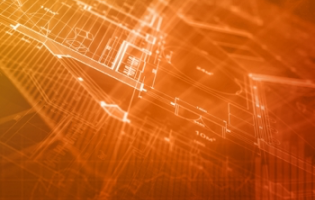 A private, community development and commercial real estate firm called the Integral Group has announced an autonomous vehicle partnership with Navya that will result in Navya being the shuttle provider for Assembly, an adaptive reuse community, in Doraville, Georgia.
Headquartered in Atlanta, the Integral Group says that this technology will "enhance the overall accessibility of the site," as it connects the mixed-use destination with two nearby Metropolitan Atlanta Rapid Transit Authority (MARTA) stations.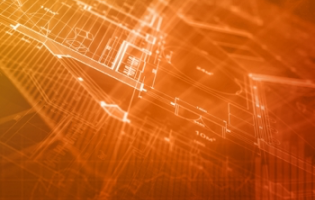 TuSimple has developed a proprietary automotive-grade camera and vision system that will be deployed on its autonomous customer fleet by Q3 2019.
Expected to go into volume production in Q2 2019, the system offers "enhanced reliability of autonomous operation," according to TuSimple. The company adds that the system is a necessary step in its goal of commercializing the first driverless truck.
Equipped with Sony Semiconductor Solutions Corporation's automotive CMOS image sensor, the custom designed camera system facilitates reliable night and low light autonomous operation. TuSimple says that adding nighttime operation to its 1,000 meter perception system will allow fleets to increase truck utilization from an average of 50 percent (12 hours per day) to an average of over 80 percent.
Business Solutions
Tech company Yandex and automotive components manufacturer Hyundai Mobis have signed a memorandum of understanding to jointly develop control systems for Level 4 and Level 5 autonomous vehicles, by combining Yandex's self-driving technologies with Hyundai Mobis' experience in the automotive industry.
The agreement also provides the potential for the companies to expand into other areas of cooperation such as developing joint products that are equipped with Yandex technologies including speech, navigation, and mapping to name a few.
AUVSI Member Sign In
Why join AUVSI
AUVSI is the world's largest organization devoted exclusively to advancing the unmanned systems and robotics industries. We provide our members with a unified voice in advocacy for policies and regulations that encourage growth and innovation; we provide education to the public and media on the safe and beneficial uses of unmanned systems; and we enable market growth by providing our members with custom resources to realize their full potential within the industry.
Join 1,000+ attendees from all sectors, June 3 – 5, 2019 at The Baltimore...