ANNOUNCEMENT
In light of the Georgia Building Authority's recent resolution in Atlanta, the chapter has the following comment.
The Association for Unmanned Vehicle Systems International (AUVSI) Atlanta Chapter's stance on local and state laws regarding unmanned aerial vehicles is that they should be created to prevent hazardous and criminal uses for these systems. Just like a knife, an unmanned aerial system is a tool that can be used for better or worse. Our members fly these systems in the greater Atlanta area in accordance federal and state laws, and with careful guidance of the FAA. Legislature like this one is damaging to these companies even if it is intended to target hobby flyers in the immediate vicinity of these buildings. Law enforcement, utility inspection, and medical services are just some of the industries impacted by this legislation. Instead, we recommend hobbyists, incoming corporations, and law-makers learn about these systems, the existing laws regarding them, and coordinate with other government agencies before pushing legislation. To learn more, please go to www.knowbeforeyoufly.com.
 
The FAA has granted CNN a "first-of-its-kind Part 107 waiver" that allows the media organization to fly a small UAS over people.
Considered an industry milestone, this waiver, for the first time, permits real-world UAS operations over people, giving CNN the ability to fly its 1.37-pound Snap UAS in a variety of environments, up to an altitude of 150 feet above ground level (AGL).
Virginia-based Dronicar, which debuted its unmanned airship at AUVSI XPONENTIAL 2017 in Dallas, announced that its advertisement airship drone was tested on water on July 4.
With hurricane season in full effect, unmanned aircraft have been pushed to the forefront as an innovative technology that can be used during relief efforts.
Just a few weeks ago, Hurricane Harvey throttled Texas and Louisiana, leaving billions of dollars' worth of damage in its wake.
With mass flooding and other factors leaving areas difficult, or in some cases impossible, to navigate, UAS have become invaluable during the recovery efforts in Texas, especially in the Houston area which was hit the hardest.
This has been possible thanks to swift action from the Federal Aviation Administration (FAA), which has been actively cooperating with UAS operators to get these systems into the sky quickly and effectively where they are most needed.
Business Solutions
A McLean, Virginia-based company called Alion Science and Technology has been awarded a multiple award contract (MAC) Indefinite Delivery/Indefinite Quantity (ID/IQ) from the Department of Navy, Naval Undersea Warfare Center, Newport, Rhode Island, to develop, build, and support the U.S. Navy UUV Family of Systems (FoS).
According to Alion, the scope of the contract covers systems and subsystems required to support the advancement of UUV FoS, which not only includes current UUV systems and subsystems, but also any future UUV systems and subsystems.
Alion says that the value of the contract, with all option years, is $794M.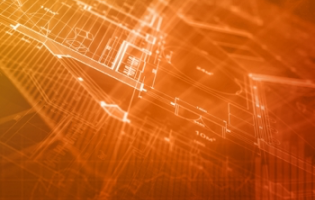 FLIR Systems Inc. has announced a UAS flight management software platform designed for public safety applications called DroneSense–FLIR Edition.
According to FLIR, DroneSense-FLIR Edition is the only software platform that combines thermal and visual imaging processing with flight data planning and management capabilities across public safety organizations to help improve incident response.
This is the first product under a collaboration between FLIR and DroneSense. DroneSense is a UAS software platform maker based in Austin, Texas that FLIR announced a strategic investment in earlier this year.
UAVOS Inc., along with Stratodynamics Aviation Inc., is finalizing manufacturing of HiDRON, a stratospheric aircraft that is built to provide a "new dynamic method for measuring and evaluating atmospheric phenomena at various altitudes in a variety of geographical locations."
Designed to collect high-altitude atmospheric data, the balloon-launched unmanned glider is capable of autonomous and soaring flight modes.
During a campaign next month, the HiDRON will reach altitudes up to 82,000 feet, the companies say.
AUVSI Member Sign In
Why join AUVSI
AUVSI is the world's largest organization devoted exclusively to advancing the unmanned systems and robotics industries. We provide our members with a unified voice in advocacy for policies and regulations that encourage growth and innovation; we provide education to the public and media on the safe and beneficial uses of unmanned systems; and we enable market growth by providing our members with custom resources to realize their full potential within the industry.