About AUVSI Cascade Chapter
Our Webinar's are held every 4th Friday of the Month. Please Join Us!
Webinar video's are located under Activities
 
You are Invited to Join Us for Flight Path for the Future of Mobility Webinar & Networking
JUNE 26, 2020 | 11:30 am to 1:00 pm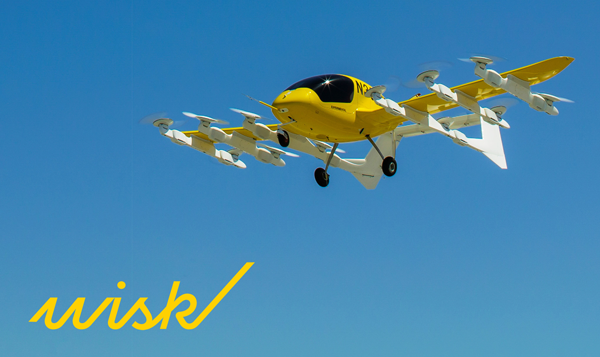 Join us on June 26th for "Flight Path for the Future of Mobility" as we expand the discussion of Urban Air Mobility (UAM) with JON DAMUSH, Senior Director, New Business Ventures, Boeing NeXt. Boeing NeXt's business division is building the ecosystem that will define the future of urban, regional, and global mobility.
 
---
Presented By: Jon Damush,
Senior Director, New Business Ventures Boeing NeXt
Jon is responsible for collaboration with third parties to advance Boeing's future mobility initiatives, including oversight of the SkyGrid joint venture that is developing a software platform for the safe integration of unmanned and autonomous vehicles into the global airspace.
Jon was formerly the chief growth officer for Insitu, Inc. During his tenure at Insitu, he established the commercial business unit and oversaw the company's strategy and marketing functions. Damush came to Insitu through Boeing's acquisition of 2d3 Sensing, where he was President and CEO.
He holds a Bachelor of Science degree in mechanical and aerospace engineering and a master's degree in business administration from the University of California, Irvine. He is also a licensed commercial pilot and certified flight instructor.
Olympia SPRING SYMPOSIUM Postponed to 2021
It was a difficult decision for all of us at the Cascade Chapter to make, but given the uncertainty regarding the COVID-19 Virus as well as Washington State Governor Inslee's comments contemplating mandatory measures, it has become clear that we should not hold this event in the State Capitol building just three weeks from now. We have made the difficult decision to postpone the AUVSI Cascade Chapter Spring Symposium in Olympia, WA, to the Spring of 2021. We apologize for the inconvenience this causes all of you who had already made plans to join us. For those of you who have pre-registered and paid for the event, we will be refunding your payments in full.
We appreciate your continued support as a Cascade Chapter member and look forward to seeing you at our Fall Symposium on September 23rd and 24th in Hood River, Oregon!
Thank you to everyone who has put so much time and energy into supporting the Chapter and the Spring Symposium. Your efforts are still recognized and appreciated. If you have any questions or concerns that we may address, please don't hesitate to reach out directly to our Executive Director, Lori Brown, or Chapter President Jeff Ratcliffe.
For more information contact: Lori Brown, Director, AVUSI Cascade Chapter.
To receive AUVSI Cascade Chapter news and emails.
---
Cascade Chapter's History
AUVSI Cascade Chapter was formed in 2009 when Joe Gibbs, Vice President of Business Development at Northwest UAV, spearheaded a petition drive to establish an AUVSI chapter in the Pacific Northwest. That drive successfully culminated in the AUVSI Board of Directors unanimously approving a new chapter to represent unmanned interests in Oregon and Washington. Enthusiastic volunteers garnered more interest and chapter membership grew quickly.
The Chapter's first event at the Seattle Museum of Flight in February 2010 welcomed more than 80 attendees. A subsequest meeting in Bend, Oregon in 2012 welcomed over 125 attendees to hear the latest in unmanned systems regulatory policies and innovations and how those developments would potentially impact the economies of the Northwest. This humble start established the foundation of excellence that was recognized with the Cascade Chapter's back-to-back awards as "AUVSI Chapter of the Year" in 2012 and 2013. More importantly, with nearly 400 individual and organizational members, today AUVSI Cascade is recognized as the premier organization for unmanned systems advocacy, education and community in the Northwest by local and state government officials, industry stakeholders and all levels of academia.
Chapter Goals for 2019
Advocating for the unmanned systems industry by providing oversight and insight to legislation and policy making at the local and state level in Oregon and Washington.

Promoting the economic development of the unmanned systems industry in the Northwest by leveraging the extensive capabilities and expertise resident in industry, academia and government in this region and actively participating on and with councils, boards and organizations with complementary goals.

Educating lawmakers, policy proponents, the public and students on the many beneficial aspects of unmanned systems and applications for our communities today and in the future.

Continuing our long tradition of support to STEM causes by funding grants to kindergarten through post-graduate students, assisting in competitions, and exploring new avenues to be the catalyst for coming generations to join the excitement of our industry as professionals in the future.

Supporting AUVSI by encouraging new and renewed individual and organizational memberships, active participation on the Chapter Council, sharing best practices with other chapters, and promoting and participating in AUVSI conferences, webinars and strategic goals.
Cascade's Regional Strengths
The AUVSI Cascade Chapter serves AUVSI interests in the Pacific Northwest, a region which features:
A skilled aerospace workforce over 150,000 workers plus supporting industries.

A vibrant unmanned systems ecosystem composed of major players at the forefront in the unmanned systems industry including Boeing, Insitu, Microsoft, Intel, Amazon and a great number of other companies producing platforms and payloads as well as providing services tailored to the unmanned systems industry (e.g. insurance, intellectual property protection, data analytics, etc.) in the air, on land and in the maritime environment. A robust, cooperative environment between industry and academia with major unmanned systems activities ranging from accredited remote pilot training to innovative unmanned system designs, propulsion technologies and applications, especially in infrastructure inspections, precision agriculture, driverless vehicle technologies, resource management and maritime environmental research.

Established FAA designated UAS test ranges in Oregon with widely varying geography, environment and infrastructure, surface to stratosphere airspace, and a wealth of multi-disciplinary, skilled professionals to support an extensive range of development and testing activities.

Hundreds of Cascade Chapter AUVSI members relentlessly engaged in doing great things for the unmanned systems industry every day!
Government Agencies, Entities, Sponsors and Partnerships
Success of Cascade AUVSI Chapter would not be possible without the support of our various partners and sponsors!
Special Thanks to our Platinum Annual Sponsors
Thank You Gold Annual Sponsors
Government Agencies/Entities
Oregon Department of Aviation, Oregon Legislature UAS Working Group, Business Oregon, Oregon State University, South Metro-Salem STEM Partnership, Washington Department of Transportation, Washington Unmanned Systems Industry Council, Washington State Unmanned Aviation Technology Coalition, Washington Department of Commerce, U.S. Commercial Service Seattle, Washington Aviation Caucus, Washington UAS Center of Excellence, Washington Center of Excellence for Aerospace and Advanced Manufacturing, Washington Joint Center for Aerospace Technology Innovation (JCATI), Big Bend Community College, University of Washington
 
Companies/Non-Profits
Near Space Corporation/Tillamook UAS Test Range, Warm Springs FAA UAS Test Range, Pendleton UAS Range, Oregon Aviation Industries, Pacific Northwest Defense Coalition, Aerospace Futures Alliance, the Gorge Technology Alliance, Pacific Northwest Aerospace Alliance.